Best oil for hair growth and thickness(2022): Dermatologist recommended
May 10, 2022
2022-09-23 3:33
Best oil for hair growth and thickness(2022): Dermatologist recommended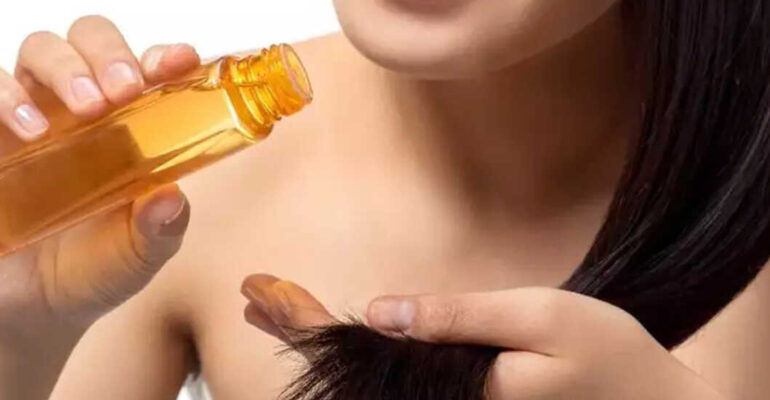 Best oil for hair growth and thickness(2022): Dermatologist recommended
Looking for the best hair regrowth oil? Can even the best oil regrow your hair in 10 days?
Well, that is not possible even with PRP or hair transplant procedures done by a dermatologist. Do you know why? New hair takes three months to surface. Instead,  diet, vitamins along with hair re-growth products should be used for at least three months to see good results.
Hair oil can help in hair re-growth if they have researched ingredients that have studies to back up efficacy in hair regrowth like Amla oil, Bhringraj oil etc. Watch the video given below to know the complete list:
The dermatocare team researched the ingredient list of common brands of hair oil to recommend the best brands of hair oil given below:
AVAILABLE AT: Amazon.in
Mamaearth Onion oil tops our list because it has a unique cosmeceutical ingredient called Redensyl that has study to support its role in hair growth. In addition, it has eight hair growth ingredients like Vitamin E, Brahmi Oil, Bhringraj Oil, Hibiscus Oil, Castor Oil, amla oil, onion seed oil and Onion Extract. Along with hair re-growth, it nourishes your hair with Almond Oil, Olive Oil, Jojoba Oil and Seasame oil.
Buy at Amazon. in
Indulekha hair oil comes second because it is readily available at affordable prices. It has ten hair growth herbs like Grapeseed oil, Amla, Bhringraj, Curry Leaves, Brahmi, Aloe vera, Indrayava, Amrita, Camphor, and Kshiram (the last 5 ingredients are ayurvedic herbs that help in hair growth and are unique to this products). It also nourishes your hair with almond oil, aloe vera, camphor, mulethi and coconut oil.
AVAILABLE AT: Amazon.in
Next on our list is St Botanica Argan oil which stimulates eight hair growth extracts, namely Rosemary essential oil, Vitamin E, Bhringraj extract, Amla, Shikakai, Brahmi, Methi Extract, and Tulsi oil. It also nourishes your hair with Olive oil, Almond oil, Argan oil, Grapeseed oil, Castor oil, Avocado oil, Jojoba oil, Sesame oil, and Coconut oil.
AVAILABLE AT: Amazon.in
Wow onion blacked oil has the following four hair growth ingredients with castor oil, onion oil, black seed oil and vitamin E; and nourish hair with almond oil, olive oil, castor oil, jojoba oil, Moroccan argan oil, and coconut oil.
AVAILABLE AT: Amazon.in
Luxura oil has Onion oil, Amla oil, Castor oil and Hibiscus oil to stimulate hair growth, along with Argan oil, Castor oil, Coconut oil, Jojoba oil, Seasame oil, Almond oil and olive oil to nourish your hair.