What causes hyperpigmentation- know from dermatologist
August 31, 2021
2021-08-31 8:50
What causes hyperpigmentation- know from dermatologist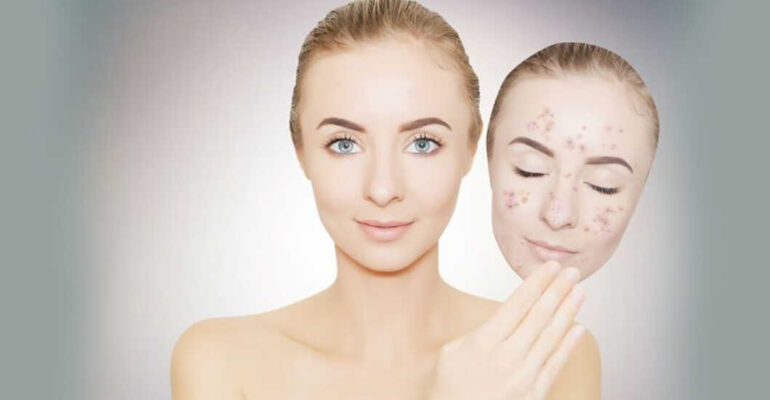 What causes hyperpigmentation- know from dermatologist
"Doctor, I have tried everything, but my dark patches refuse to say goodbye." You might have spent heavily on the best of creams and parlors for your dark patches/spots, only to get temporary results. But, did you bother to find what is causing hyperpigmentation? Do you know that dark patches might be an indicator of underlying medical illness, nutritional deficiencies or hormonal imbalance?
What is Melasma?
Dark patches or areas of hyperpigmentation on the face are dermatologically termed as Melasma. This pigmentation can be superficial in the epidermis or deep in the dermis. Pigmentation that occurs in the superficial layer of skin (Epidermal) is tan to brown in colour and is easier to treat. While pigmentation in the deeper layers of skin (Dermal) presents as bluish grey to black patches and it is less likely to respond to the treatment. Thus, the chance of recovery is less if your dark patches are black or bluish in colour.
What causes hyperpigmentation?
The factors, which either cause or increase the pigmentation on your face are:
Sun exposure: Ultraviolet radiations of the sun are a powerful stimulator for pigment-forming cells. Sun exposure is the single most important factor that needs to be addressed strictly to aid in clearance of dark patches. To know how to save your skin from the sun, read Sun Protection methods.
Hormonal changes: Dark patches in females can be triggered by hormonal changes, for example:

during pregnancy,
intake of oral contraceptive pills, or
polycystic ovaries,
ovarian cancers or
 hypo/hyperthyroidism.
Irregularities or change in the flow of your menstrual cycle, weight gain, pimples, hair fall, or increased hair growth on your face are all indicators of hormonal imbalance.
Cosmetic induced pigmentation: Perfumes, preservatives, other ingredients in cosmetics can also cause pigmentation. In such cases, pigmentation is bluish-gray in colour and is concentrated around your forehead and temples. Discard all of the cosmetics that contain deep colours, multiple preservatives or fragrances. Discontinue any skin care product or cosmetics that cause burning, stinging or redness on the application.
Nutritional causes: Anaemia due to deficiency of iron, vitamin C, vitamin B12 or folate might cause hyperpigmentation in many undernourished females. See a physician if your Haemoglobin is low. Also, ensure that you take at least two fruits a day, two servings of vegetables, omega-3 fatty acid rich food like walnuts, antioxidants like green tea and drink at least 2-3 litres of water daily.
Physical or mental stress in the form of chronic illness, cancer, depression, etc. can also lead to pigmentation. So, try to engage yourself in positive readings and activities.
Medicines that are prescribed for depression, seizures, cancer, birth control, malaria, etc. can also cause hyperpigmentation. Consult your physician for substitution of concerned medicine.
Did you find the cause of your hyperpigmentation? Addressing the cause of dark patches reduces not only the chances of recurrence of your dark patches, but also increases the effectiveness of various skin lightening treatments.