Postpartum Hair Loss- When To Consult Dermatologist
August 27, 2021
2021-08-27 9:39
Postpartum Hair Loss- When To Consult Dermatologist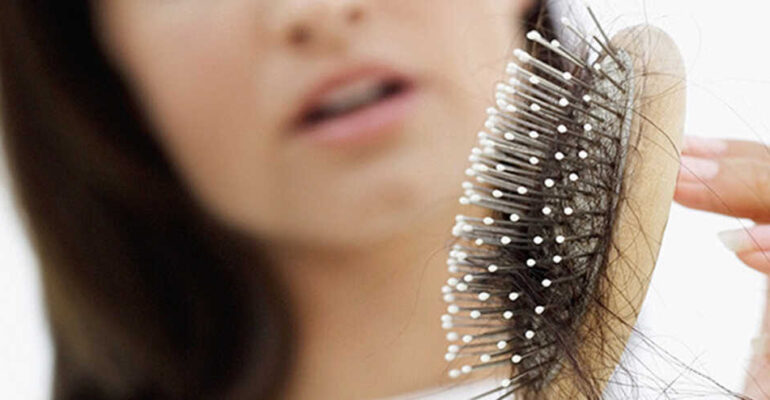 Postpartum Hair Loss- When To Consult Dermatologist
Postpartum hair loss or postnatal telogen effluvium term is used for hair loss that occurs 3-6 months after delivery of a baby.
Why does it occur?
Normally, scalp hair stay in growing/anagen phase for 3 years followed by dormant/catagen stage for 3 months and is finally shed in telogen stage. However, during pregnancy your scalp hair stays in the growing phase and does not enter the dormant and shedding stage. As a result, your hair might appear more voluminous during pregnancy.
But soon after delivery, the usual hair cycle resumes and all the backlog of hair that didn't enter dormancy suddenly enter into the dormant stage. Since, your hair stays in dormant stage for 3 months before falling, postpartum hair loss generally begins 3 months after delivery.
What you should do?
Postpartum hair loss is a physiological process and does not need any treatment. Balanced diet, proper scalp care and a stress free life is recommended to hasten recovery. Meanwhile, you can play with your hairstyles to give volume to your hair.
When to see dermatologist?
It is not needed, unless you are losing excessive hair that obvious baldness is apparent, or if the hair loss does not improve over the next 3 months. Since, your body is still recovering in postpartum period, nutritional deficiency especially anaemia might be super-imposed in such cases.