How to use lemon on face: Dermatologist Guide
September 19, 2021
2022-08-30 6:57
How to use lemon on face: Dermatologist Guide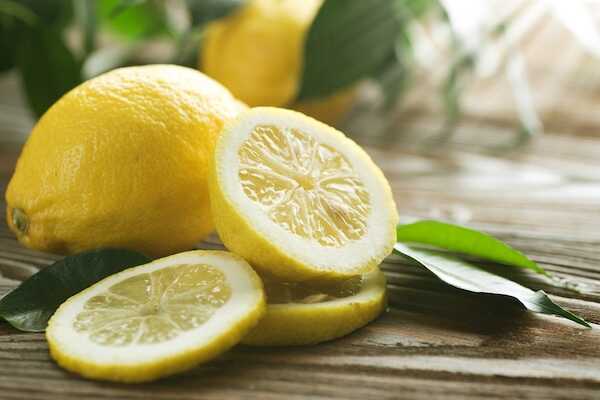 How to use lemon on face: Dermatologist Guide
"Doctor, how to use lemon on the face? Is it good or bad? What are the side effects?"
These are the questions I encounter in my dermatological consultations regarding using lemon on the face. I have seen both excellent results and worst rashes with the use of lemon on the skin.
As a dermatologist, I do not recommend rubbing lemon on your face or keeping it overnight. Instead, try the home remedies in this article to reduce pimples, whiten pigmented skin, and degrease oily skin. However, make sure you take care of the following vital watch-outs to avoid the side effect of using lemon on the face:
Always do a patch test by applying lemon on a small part of the facial skin.
Always dilute lemon juice with plain or rose water., if your skin is sensitive.
Never expose the skin to the bright sun after applying lemon to it.
Always use fresh lemon juice because the concentration of vitamin C in lemon reduces with time.
Watch this video to learn more about the side effect of lemon on the skin:
How to use lemon for skin?
Lemon for pimples
Lemon juice works on the acne-prone by reducing oil secretions and pimple-causing bacteria. You can try this acne spot treatment by mixing the following ingredients:
1/2 spoon of multani mitti/fullers earth,
1/4 spoon turmeric
1/2 spoon of honey
a pinch of cinnamon(optional)
a drop of lemon water to make a thick paste.
Apply on red or pus-filled pimples, cover with a band-aid and leave it overnight. This helps to clear acne in 3-7 days. Or else you can try this Neem and tea-tree oil home remedy that cures pimples overnight
Related Article: Pimples: 3 months Challenge
Lemon for pigmentation
Lemon reduces pigmentation in the form of dark patches/spots, tanning or melasma with the help of Vitamin C and citric acid.
Make this skin-lightening face pack using lemon and other potent skin whitening ingredients like papaya, aloe vera, cucumber and licorice.
Related Article: Skincare Routine for Pigmentation: By Dermatologist
Lemon for oily skin
Lemon has a unique ability to remove excess oils from your skin. Make toner by mixing 1 ml lemon juice with 50 ml of rose water. Store in the refrigerator and consume within a week. You can use this toner as a part of your CTM routine shown below: https://www.youtube.com/watch?v=5IR6U9avTMk
Related article: Oily skin care-dermatologist guide
Lemon for dandruff
Are you fed up with changing anti-dandruff shampoos? Try these steps to get rid of your dandruff naturally:
Put 5-10 drops of fresh lemon juice in 2 tablespoons of aloe vera gel in oily hair or coconut oil in dry hair.
Massage it into your scalp.
Leave it overnight and thoroughly wash your hair the following day to remove all the traces of oil.
Related article: Best anti-dandruff shampoo
Lemon for freckles
Lemon juice can be used to fade freckles, the tiny dark spots commonly seen on the face of people with fair skin. The method is as follows:
Put fresh lemon juice exactly on the freckle with the help of a toothpick at night.
Watch how your skin reacts over the next 48 hours.
Wash if you notice intolerable burning, redness, or rash, and do not repeat.
If you tolerate it well, repeat the above procedure once or twice weekly.
Lemon for dark elbow and knees
Have you ever seen your grandma rubbing lemon on their hand and feet? Yes, contrary to the delicate skin of your face, you can directly rub the lemon on your elbows, knee, hands or feet. Rinse off after 5-10 minutes and pat dry. Repeat once or twice a week.
Lemon for ageing skin
The anti-ageing action of applying lemon juice to the skin is attributed to vitamin C's antioxidant activity and citric acid's exfoliating action. 
Lemon has L-ascorbic acid, the most potent vitamin C. However, if you are serious about delaying signs of skin ageing, consider using one of these Vitamin C serums daily on your face along with lemon once in a while. 
In addition, oral intake of lemon provides vitamin C that strengthens the walls of vessels and prevents senile purpura. It also reduces the risk of heart problems and degenerative bone diseases by providing flavonoids.
You can make a super anti-ageing drink by adding a few drops of lemon juice and a half teaspoon of honey to a cup of green tea. It will keep both your skin and heart young! How?
Related article: Anti-aging skincare Routine: by Dermatologist
Is rubbing lemon on the face good or bad?
Well, rubbing lemon on your face is terrible if your skin is dry, sensitive, red or irritated. I still remember a girl walking into my clinic with a fiery red face. She had rubbed lemon directly on her pimples last night. Do you know what went wrong in her case? Her skin was already dry and sensitive because of anti-acne medication. Moreover, despite redness or irritation, she did not wash the lemon, hoping her skin would be clear the following day. Unfortunately, she ended up with a severe irritant reaction needing steroids.
Therefore, always do a patch test by applying lemon on a small part of the facial skin. Rinse off immediately if burning, redness or rash. If everything is fine for 5 minutes, apply lemon juice to your face. Please do this patch test before every use because your skin might be more sensitive on certain days.
Can I apply lemon juice to my face overnight?
Well, I am not a big fan of leaving lemon overnight. However, if your skin is robust enough to tolerate it, you may try it.
What are the side effects of using lemon on the face?
1. Sensitivity reactions:
Lemon might irritate your skin because lemon (pH 2-3) is much more acidic than your skin (pH = 4.5). The acidic pH of lemon disturbs the normal flora of the skin. Therefore, always dilute lemon to match its pH to that of your skin, especially in rosacea-prone skin.
I could not believe that lemon had such an acidic pH. Therefore, I checked the pH of lemon, water (control) and apple cider vinegar (for comparison). Watch this video to see the results. Any guesses about what the pH paper showed?
2. Photo-toxic reaction:
Never expose the skin to the bright sun after applying lemon to it. Do you know why? You might end up literally burning your skin. The bergamot oil in lemon might react with UVA rays of the sun leading to a photo-toxic reaction.
This reaction can manifest as redness, burning or even blisters and might leave dark patches on subsiding.
3. Fragrance allergy:
Lemon has fragrance like citronellol, geraniol, eugenol, coumarin, limonene, citral, etc. They can cause skin, nasal or lung allergies. Avoid lemon if you are prone to fragrance allergies.
How to use lemon peel powder for the face?
Lemon peel powder can be used for the following:
skin whitening in pigmented or tanned skin
cleansing and degreasing the oily skin.'
reducing pimples in acne-prone skin.
I use lemon peel powder for making the following homemade products that can be stored for 1-3 months without refrigeration:
Lemon peel powder is available online at:
*Above are affiliate links.