Read this before buying Epilator
August 31, 2021
2021-08-31 9:42
Read this before buying Epilator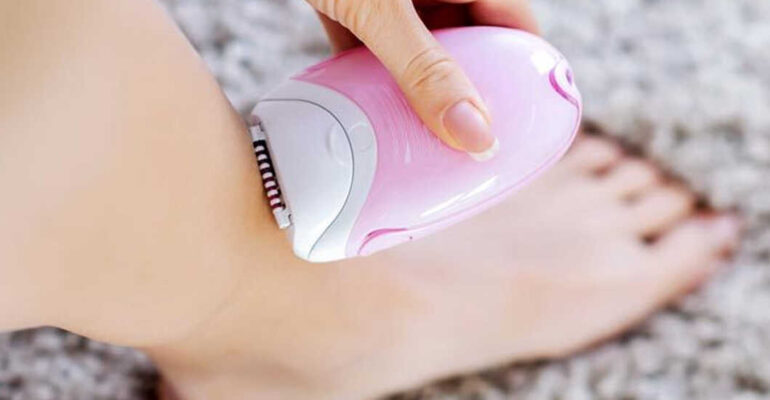 Read this before buying Epilator
"Doctor, I am a bit skeptical on trying Epilators for hair removal, Are they painful? How do I choose the best epilator for my skin? How should I use it?"
Epilators tweezes you hair, but unlike a tweezer they pull multiple hair out at a time. So, no wonders they might hurt! Epilators are best choice if:
when you do not have time for visiting a saloon at your disposal.
Covid surge
you want to keep hair removal sessions all to yourself
do not want to empty your pocket every month.
during a beach holiday for quick clean look
So let's understand how to choose the best epilator for yourself; we recommend you to begin with gathering knowledge.
How to choose best epilator
Brand
Epilator is simple machine, but the ease of use and performance depends on technology that a good brand can provide. Moreover. you are not going to buy epilator frequently. Prefer trusted brands that specialise in making epilators.
Type of epilator:
Look for the working principal of epilator– tweezers type are most common, springs and rotating disc are obsolete.
Area
Most epilators can be used for arms and legs, however if you want to on underarms, bikini area, face etc. then you might need an attachment for that area. You might also want additional attachments in the form caps to ease the use of epilators over sensitive areas.
Trimmer
Look for additional attachment of shaver/trimmer; they help in cutting hairs to the length that can easily be epilated.
Cord
Cordless ones give you ease of use over corded ones, but check the operating time of the battery.
Cleaning
A cleaning brush helps in cleaning the hair from the tweezer head, make sure you have one in the kit.
How to use Epilator ?
Instructions are your best guide, here are few tips:
Make sure the skin is clean and dry.
Avoid putting lotion, cream, or oil before epilation, but you can use talc powder to aid in epilation.
If your hairs are big, use trimmer attachment to shorten them to even length so that they can be grabbed by epilators easily.
Use epilator in direction of the hair growth. Glide epilator in perpendicular to skin.
Do not put pressure or move fast. Slow and smooth movements are best
Stretch the skin and use firm and even pressure to hold epilators, to enable removal of hair uniformly. For first time users, this can be challenging because of pain.
To achieve a smooth look, keep on checking under good light for left patches of hair and redo if necessary. Initially sessions might be longer, eventually pain threshold increases and with practice it's a matter of minutes only.
Slight redness and bumps are common more in sensitive skin and with initial use. We recommend you to gently wash the depilated area with plain water and pad dry followed by application of soothing lotion, one with Aloe Vera will do.
Avoid harsh soaps just after epilation, wait for few hours for skin to settle back and then clean or exfoliate.
Clean the epilator as instructed.
Repeat the depilating session, when your hairs are of the shortest length your epilator can handle, usually at the gap of a week or two.