Homemade anti-ageing coffee face pack
September 24, 2021
2021-09-24 13:17
Homemade anti-ageing coffee face pack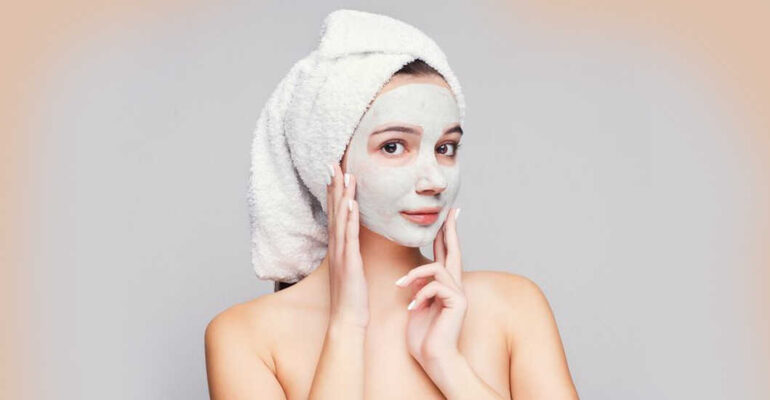 Homemade anti-ageing coffee face pack
Looking for pampering your skin with natural ingredients that can anti-age your skin? Try this homemade anti-age face pack!
This face pack has following anti-ageing ingredients that have research to prove their efficacy in reversing skin clock:
Licorice (Glycyrrhiza glabra L) has powerful antioxidant activity. Glycyrrhizin showed an effective chemopreventive, antioxidant, and antiproliferative activity
Coffea arabica extract prevents photo-aging and has a strong anti-oxidant activity.
Avocado oil has anti-aging benefits that works by collagen remodeling.
Rose water has hydrating, soothing and anti-ageing properties, for more information read: 5 Rose Water Benefits On Skin
Turmeric has skin-lightening, anti-septic and anti-ageing benefits. For more information, read 15 Benefits Of Using Turmeric For Skin
Honey acts as moisturiser, skin rejuvenator and exfoliator, for more details read 8 Benefits Of Honey On Skin
Another unique thing about this face pack is that we have customised the base ingredients to match your skin type in the following way:
oats and milk are used as the base in dry skin to nourish and hydrate.
chickpea flour and oats help in balancing oil sectretion of combination skin
multani mitti and besan remove excess oils of greasy skin.
Are you ready to brighten up your oily skin with this mulethi fairness face pack? Make sure that you have the essentials in order to try this easy DIY formulated by a dermatologist!
How to make anti-ageing face pack?
Mix and store the following dry ingredients in an airtight container and add the liquid ingredients just before use. 
FIRST PUT THE BASE INGREDIENTS BASED ON YOUR SKIN TYPE:
For oily skin: Put 5 spoons of Multanin mitti (or fuller's earth)  and  besan (or chickpea flour)
For combination skin: Put 5 spoons each of besan (or chickpea flour) and grounded oats
For dry skin: Put 5 spoons each of milk powder and grounded oats
NOW PUT THE ACTIVE INGREDIENTS:
half spoon of turmeric powder
half spoon green tea powder
half spoon Licorice
half spoon grounded coffee
You can store the above mixture in air tight container for 1-3 months. Only precaution is that water should not get inside it.
To make a face pack: Take 2 tablespoons of above mixture and add the following liquid ingredients:
1/4 spoon of raw honey
half spoon aloe vera
Rose water to make a thick paste
How to use ?
Wash your face with home made scrub.
Pat dry.
Apply the face pack in an upward direction.
Leave until dry, or else you can extend for half an hour or so.
For removing, splash generous amount of water on face pack to make it soft.
Gently scrub your face by massaging the wet face pack in circular motions to aid the removal of dead skin cells.
Rinse off the face pack and pat dry.
You can use this face mask once or twice in a week, and also before any important occasions. I have used this face pack for almost 2 years with excellent results in many users. I hope you will reap the same benefits. Please do a patch test before first use, especially in the case of sensitive skin.