Comedogenic ingredients to avoid in acne-prone skin
September 1, 2021
2021-09-01 9:52
Comedogenic ingredients to avoid in acne-prone skin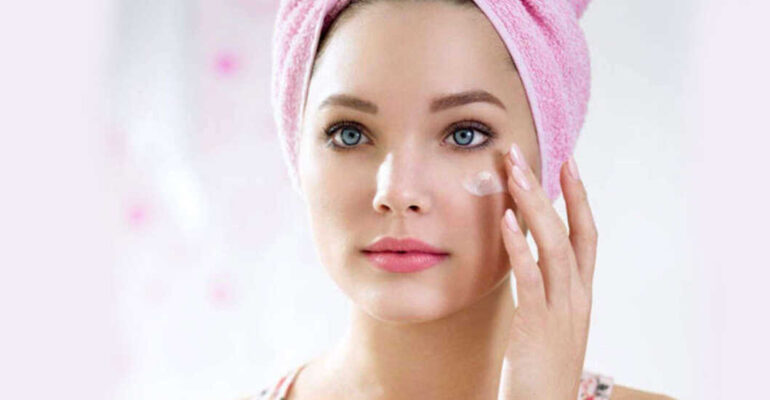 Comedogenic ingredients to avoid in acne-prone skin
Comedogenic ingredients can lead to comedones or black/whiteheads in oily or acne prone skin as determined by rabbit ear assay. You should avoid comedogenic ingredients if you have resistant pimples or comedones beyond 25 years of age.
Comedogenic ingredients are graded, from 1-5, 1 being least comedogenic and 5 most. As a general rule, you should avoid the use of comedogenic ingredients with grades 3-5 even if they appear at the end of the ingredient list. However, comedogenic ingredients with grade 1-2 should be avoided if they appear on top of the ingredient list, which meaning there concentration is high enough to occlude your pores.
Despite the presence of comedogenic ingredients, the final product might lose comedogenicity if mixed with other solvents or diluted to lower concentrations. Therefore, a good idea would be to look for a product with the label "NON-COMEDOGENIC".
In this article, we have listed list comedogenic ingredients.
What is the authentic list of comedogenic ingredients?
There are many lists of comedogenic ingredients available online, each providing slightly different information. We use the list published in this article: https://journal.scconline.org/pdf/cc1989/cc040n06/p00321-p00333.pdf
| | |
| --- | --- |
| Acetylated lanolin alcohol | Fairly high comedogenicity |
| Almond  oil | Moderately low comedogenicity |
| Apricot  kernel oil | Moderately low comedogenicity |
| Avocado oil | Moderately low comedogenicity |
| Beeswax | Moderately low comedogenicity |
| Butyl stearate | Moderate comedogenicity |
| Capric acid | Moderately low comedogenicity |
| Caprylic acid | Low comedogenicity |
| Carnuba  wax | Low comedogenicity |
| Ceteareth  20 | Fairly high comedogenicity |
| Ceteareth-20 | Moderately low comedogenicity |
| Cetyl acetate | Fairly high comedogenicity |
| Cetyl alcohol | Moderately low comedogenicity |
| Cocoa butter | Fairly high comedogenicity |
| Coconut  butter | Fairly high comedogenicity |
| Corn oil | Moderate comedogenicity |
| Cotton  seed oil | Moderate comedogenicity |
| Ctearyl alcohol | Moderately low comedogenicity |
| D & C red #17 | Moderate comedogenicity |
| D & C red #19 | Moderately low comedogenicity |
| D & C red #21 | Moderately low comedogenicity |
| D & C red #27 | Moderately low comedogenicity |
| D & C red #3 | Moderate comedogenicity |
| D & C red #30 | Moderate comedogenicity |
| D & C red #33 | Low comedogenicity |
| D & C red #36 | Moderate comedogenicity |
| D & C red #4 | Moderately low comedogenicity |
| D & C red #40 | Moderately low comedogenicity |
| D & C red #9 | Low comedogenicity |
| Decyl oleate | Moderate comedogenicity |
| Di (2 ethylhexyl) succinate | Moderately low comedogenicity |
| Dimethicone | Low comedogenicity |
| Dioctyl  malate | Moderate comedogenicity |
| Dioctyl  succinate | Moderate comedogenicity |
| Eicosanoic acid | Moderately low comedogenicity |
| Ethylhexyl  palmitate | Fairly high comedogenicity |
| Ethylhexyl  pelargonate | Moderately low comedogenicity |
| Evening  primrose  oil | Moderate comedogenicity |
| Glyceryl  tricapylo/caprate | Low comedogenicity |
| Glyceryl stearate  NSE | Low comedogenicity |
| Glyceryl stearate SE | Moderate comedogenicity |
| Glyceryl-3-diisostearate | Fairly high comedogenicity |
| Hexylene glycol | Moderately low comedogenicity |
| Hydrogenated vegetable  oil | Moderate comedogenicity |
| Isocetyl alcohol | Fairly high comedogenicity |
| Isodecyl oleate | Moderately low comedogenicity |
| Isopropyl  isostearate | High comedogenicity |
| Isopropyl  linolate | Fairly high comedogenicity |
| Isopropyl  myristate | High comedogenicity |
| Isopropyl  palmitate | Fairly high comedogenicity |
| Isostearyl isostearate | Fairly high comedogenicity |
| Isostearyl neopentanoate | Moderate comedogenicity |
| Jojoba  oil | Moderately low comedogenicity |
| Lanolin wax | Low comedogenicity |
| Laureth-23 | Moderate comedogenicity |
| Laureth-4 | High comedogenicity |
| Lauric acid | Fairly high comedogenicity |
| Lauric acid | Fairly high comedogenicity |
| Mink  oil | Moderately low comedogenicity |
| Myristic  acid | Moderate comedogenicity |
| Myristyl  lactate | Fairly high comedogenicity |
| Myristyl  myristate | High comedogenicity |
| Myristyl alcohol | Moderately low comedogenicity |
| Oleth-10 | Moderately low comedogenicity |
| Oleth-20 | Low comedogenicity |
| Oleth-3 | High comedogenicity |
| Oleth-3 phosphate | Moderately low comedogenicity |
| Oleth-5 | Moderate comedogenicity |
| Oleyl alcohol | Fairly high comedogenicity |
| Olive oil | Moderately low comedogenicity |
| Palmitic  acid | Moderately low comedogenicity |
| Peanut  oil | Moderately low comedogenicity |
| PEG  100 distearate | Moderately low comedogenicity |
| PEG  15 0 distearate | Moderately low comedogenicity |
| PEG 16 lanolin (Solulan 16) | Fairly high comedogenicity |
| PEG 20 stearate | Low comedogenicity |
| PEG 200 dilaurate | Moderate comedogenicity |
| PEG 8 castor oil | Low comedogenicity |
| PEG 8 stearate | Moderate comedogenicity |
| PG caprylate/caprate | Moderately low comedogenicity |
| PG dicaprylate/caprate | Low comedogenicity |
| PG dipelargonate | Moderately low comedogenicity |
| PG monostearate | Moderately low comedogenicity |
| Phytantriol | Moderately low comedogenicity |
| Polyglyceryl-3-diisostearate | Fairly high comedogenicity |
| PPG  10 cetyl ether | Moderate comedogenicity |
| PPG  2 myristyl  propionate | Moderate comedogenicity |
| PPG  5 Ceteth  10 phosphate | ·       Fairly high comedogenicity |
| Sandalwood seed oil | Moderately low comedogenicity |
| Sesame oil | Moderate comedogenicity |
| Shark liver oil | Moderate comedogenicity |
| Sorbitan  isostearate | Moderately low comedogenicity |
| Sorbitan  oleate | Moderate comedogenicity |
| Soybean oil | Moderate comedogenicity |
| Squalane | Low comedogenicity |
| Steareth-10 | Fairly high comedogenicity |
| Steareth-2 | Moderately low comedogenicity |
| Steareth-20 | Moderately low comedogenicity |
| Stearic acid | Moderately low comedogenicity |
| Stearic acid: TEA | Moderate comedogenicity |
| Stearyl alcohol | Moderately low comedogenicity |
| Stearyl heptanoate | Fairly high comedogenicity |
| Sulfated  jojoba oil | Moderate comedogenicity |
| Triethanolamine | Moderately low comedogenicity |
| Water-soluble sulfur | Moderate comedogenicity |
| Xylene | Fairly high comedogenicity |
| Zinc oxide | Low comedogenicity |