Best retinol or Retinaldehyde: Dermatologist Recommended
August 26, 2022
2022-09-30 10:46
Best retinol or Retinaldehyde: Dermatologist Recommended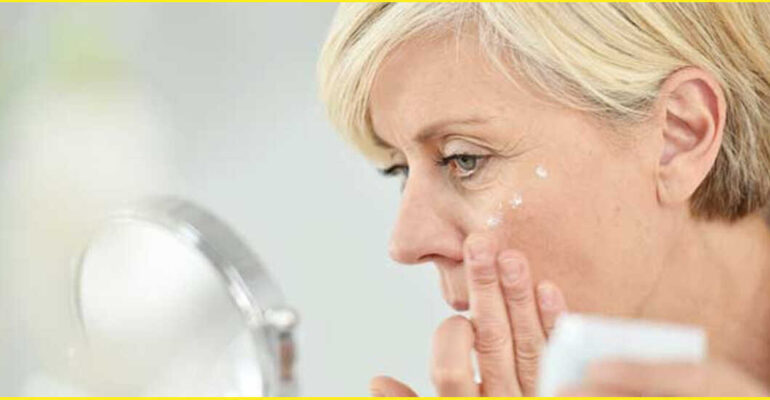 Best retinol or Retinaldehyde: Dermatologist Recommended
Doctor, Which is the best Retinol or retinaldehyde cream? What does Retinol do for your skin? "
These are the questions that I often encounter in my dermatology practice. Firstly, the term retinoid and Retinol are not the same.
Retinoids are a group of compounds that have a chemical structure similar to Vitamin A. They are of 3 types:
Retinoic acid or tretinoin:
It is the best anti-ageing retinoid. But, it is available on prescription because it is potent enough to cause reactions on your skin. It should be used under the supervision of a Dermatologist only.
Retinol:
Retinol is the most common anti-ageing ingredient. You can find it in the ingredients list with the following names:
Retinol
Retinyl acetate
Retinyl propionate
Retinyl palmitate
Though it has proven efficacy, Retinol is unstable and 20 times less potent than retinoic acid. Then why is it used so often? Because Retinol is the least likely to cause a skin reaction.
Retinaldehyde:
Studies show that Retinaldehyde at the concentration of 0.05% for 3-4 months increases the thickness, collagen production and elasticity of your skin.
It is the best retinoid available without a prescription in the United States. We have listed the Best Retinaldehyde products in the following sections.
What is the correct way of incorporating retinoids into the skincare routine?
Retinoids are best for normal to oily skin that is not sensitive. Avoid them if your skin is dry or sensitive.
Secondly, retinoid-based products should not be used during pregnancy. Though absorption from the topical application is negligible, the best is to avoid them. This is the reason we don't recommend Bioil in pregnancy.
Retinoids work best when combined with Vitamin C serum. The choice of anti-ageing agents depends on your age as discussed in following articles:
Tips for finding the best retinoid or Retinaldehyde
Read Ingredients to find out:
Type of retinoid: You could find words like Retinol, Retinaldehyde, retinyl acetate, retinyl propionate, and retinyl palmitate towards the end of the ingredient list.
Other potent anti-ageing or antioxidant ingredients like peptides, Vitamin C, Hyaluronic acid, Niacinamide etc.
Irritating, comedogenic, and harmful elements should be avoided.
We have reviewed the ingredient list of anti-ageing products in this article.
Choose airtight and opaque packing.
Retinoids oxidize on exposure to light or air. Therefore, don't invest in a retinoid packed in an open jar because it would get inactive on exposure to air and sunlight. An airtight-tinted or opaque packing, for example, pump bottle or tubes, is best.
Rely on the brand that spends on research
Retinol is unstable in nature. Few reputed brands have patented technology to preserve the potency of this precious ingredient.
Best Retinaldehyde product
Retinaldehyde is better than Retinol. If your skin tolerates Retinol well, you can upgrade to the retinaldehyde products listed below. Introduce Retinaldehyde slowly by using:
Once or twice a week- 1 st week.
Alternate night- 2nd week.
Finally, every night in 3 rd week.
If you get the reaction again, discontinue and consult a dermatologist.
Do not forget to put on Sunscreen every morning. Here is the list of Best dermatologist's recommended Sunscreen.
Your skin might get dry after using Retinaldehyde for a few weeks. Make sure you switch to a face wash that matches your skin type. Here is the list of dermatologists' recommended
Avene RetrinAL 0.1 Intensive Cream
Avene has 2 variants- 0.5% and 1 % retinaldehyde. You can start with 0.5 concentration and then move to 0.1 %.
This cream is infused with Eau thermal spring water. Its soothing action reduces the irritant effect of Retinaldehyde.
Relastide, a pro-elastin peptide, is another scientifically proven ingredient. It helps in building elastin. Overall, it gives a plumper look to the skin.
Pre-tocopherol is stabilized form of Vitamin E. It helps in skin repair by removing free radicals.
The base of Avene retinal is hydrating and soothing ingredients. This increase the tolerability of the retinaldehyde product.
Dr.Different VITALIFT-A
Has liposomal patent technology that improves the penetration of Retinaldehyde into the skin.
A concentration of 0.5% retinaldehyde is good, to begin with.
Has hyaluronic acid that hydrates and pumps up your skin.
Ceramides, cholesterol and fatty acid provide deep hydration. This is desirable to reduce the dryness of Retinaldehyde.
Affordable than other brands.
MyChelle Retinal Serum
Pros:
This water-based formula with 1% Retinaldehyde along with multiple natural ingredients.
Orange stem cells in this product have an anti-ageing effect. It reduces wrinkles and makes the skin firm.
Hydrating elements like ceramides, glycerine, sunflower oil, and aloe vera. This will counteract dryness caused by Retinaldehyde.
The soothing action of Honeysuckle Flower Extract, Vitamin E, Allantoin and Aloe vera increases the tolerability of the product.
Cons:
Eucalyptus oil, lemongrass oil, and lemon peel oil are irritants. They can increase the chances of reaction with Retinaldehyde.
Best Retinol Products
The Ordinary Retinol 1% In Squalane
Pros:
Contains 1 % pure Retinol
Retinol is an unstable molecule that oxidizes in the presence of water or light. Squalene base helps in stabilizing Retinol.
This product is water-free and uses Squalane as a base ingredient.
Opaque bottle.
Trusted brand
Cons:
Dropper bottle exposes the product to air that might affect the efficacy of Retinol.
Neutrogena Rapid Wrinkle Repair
Pros:
Has retinol SA which is a combination of retinol and retinyl palmitate. According to the product website, "Accelerated Retinol SA combines the highest concentration of Neutrogena's Retinol SA with glucose complex. They deliver pure stabilized Retinol into the skin's surface quickly and effectively, leaving skin feeling smoother and younger-looking."
It also has ascorbic acid and Sodium Hyaluronate
Pump packing.
Comes with the trust of Johnson & Johnson
Cons:
The concentration of retinol is not mentioned.
Murad retinol Youth Renewal Serum
Pros:
Murad retinol has unique Tri-active technology to deliver Retinol.
Murad claims a 93% reduction in fine lines within 2 weeks of using this serum. Well, we can't validate these results.
Has HA and Ceramides that hydrate your skin
Cons:
Expensive
Might be irritating for sensitive skin types.
Olay Regenerist Retinol 24 Serum
Overall a good product with the benefits of two significant types of anti-ageing agents, namely retinoids and peptides, at affordable prices.
Pros:
Has 2 forms of retinoids- Retinol and retinyl palmitate
In addition has an anti-ageing peptide, Matrixyl – A 5 amino acid peptide, with promising research showing that it can reduce fine lines and wrinkles and improve skin texture.
Niacinamide in this serum further help in skin lightening and soothing skin.
The pump bottle protects the ingredients from air and sun exposure.
Trusted brand.
Cons:
The concentration f retinoids is not mentioned.
RoC Retinol Correxion Deep Wrinkle Night Cream
Pros:
Has Retinol, concentration not mentioned
One of the trusted brands for retinol-based wrinkle creams. The Roc website says," Retinol can degrade and lose its effectiveness if exposed to light or air. This is why our skincare scientists developed innovative processing guidelines that limit product exposure to sunlight and oxygen, preserving the integrity and strength of RoC® Retinol."
It also has Glycolic acid and Ascorbic acid.
Has a perfect combination of good Anti-aging(Retinol), exfoliating(Glycolic acid) and antioxidant (Vitamin C).
Unlike most tube packing, the nozzle is thin to minimize exposure to air or sunlight. The company claims that it is a special packing made to preserve the unstable Retinol.
Cons:
The concentration of retinoids is not mentioned.
Fillerina HA Night Cream
Pros:
Has Retinyl palmitate form of retinoid
Has a mixture of 3 peptides that works similar to Botox. They block the neurotransmitter signal similar to Botulinum toxin. Regular use of Fillerina can reduce expression lines like crow's feet, forehead, and frown lines.
The mixture of 12 Hyaluronic acids, 3 Collagen and 2 elastin help in plumping and firming up the skin.
Glycolic acid, lactic acid, salicylic acid and Vitamin C gently exfoliate and lightens up your skin.
Antioxidants like Ascorbyl palmitate (Vitamin C) and Tocopherol (Vitamin E) help reverse skin damage.
Here is our video review of this product: https://youtu.be/QvOfjwc4BR0
Cons:
It is expensive, but it is worth buying.
What are retinoids?
Retinoids are a group of compounds that have a chemical structure similar to Vitamin A. According to Wikipedia, there are three generations of retinoids:
The first generation includes Retinol, retinal, tretinoin (retinoic acid), isotretinoin, and alitretinoin.
The second generation includes etretinate and its metabolite acitretin.
The third generation includes adapalene, bexarotene, and tazarotene.
All of the above retinoids are used in various skin disorders, for example:
Adapalene and Isotretinoin for acne.
Acitretin and tazarotene for psoriasis.
Tretinoin and Retinol for skin ageing.
How to use retinol/retinaldehyde creams?
Wrong skin care products or even the right skincare product misused can harm your skin. Retinoid is one such ingredient that should be used with caution, as given below:
A retinoid should be used for oily to combination skin types that are NOT prone to sensitivity breakouts. It should not be used for dry or sensitive skin.
Always use retinoids at night.
Apply only a tiny amount of retinoid cream on your T-zone, followed by cheeks. End by applying a small amount to the delicate skin below your eye.
Use retinoid cream for at least 3 months to see the anti-ageing benefits.
Keep your expectations realistic. Do not expect a totally new look as shown in the advertisement, retinoid help in improving skin texture, fine lines and age spots.
Discontinue use if your skin develops redness, irritation or a rash. In such cases, wait until the reaction subsides and restart slowly as follows:

Once a week for 1 week.
Twice a week for 1 week.
Alternate night for 1 week.
Finally, every night.
If you get the reaction again, discontinue and consult a dermatologist.
Combine Retinol or retinaldehyde product with L-Ascorbic acid serum in the morning. To know more, read, Skincare routine for ageing skin.
What does Retinol or Retinaldehyde do for your skin?
Retinoids work by attaching to the receptors in the nucleus of your skin cells. They modulate the growth and differentiation of these cells. Though the mechanism is too complex to understand, in simple language, retinoids make skin cells in the outer layer of your skin grow more efficiently. They also increase the collagen and elastin fibre in the deeper layer of skin. Studies show some degree of reversal of skin ageing clinically and at the microscopic level after using retinoids for 3 to 12 months.
Is Retinol or Retinaldehyde really the most potent anti-ageing ingredient?
Tretinoin, rather than Retinol, is the most potent anti-ageing retinoid. In many trials, it has been proven effective in reversing signs of skin ageing, especially photo-ageing. However, tretinoin is available by prescription only. Secondly, it can cause skin reactions in the form of redness, irritation, burning, rash etc.; dermatologically termed as the retinoid reaction. Retinaldehyde is the second most potent retinoid, followed by Retinol and its derivatives.
I have compared the 3 groups of retinoids used for anti-ageing in the table given below:
| | | |
| --- | --- | --- |
| Tretinoin | Retinaldehyde | Retinol |
| Available only with the prescription. | Available without a prescription. | Available without a prescription. |
| Most potent anti-ageing retinoid. | Retinaldehyde is less potent than tretinoin but more potent than retinol. | Retinol is the least potent. |
| Tretinoin does not get spoiled easily on storage. | Retinaldehyde does not get spoiled easily on storage. | Retinol is unstable and gets spoiled on exposure to air or sunlight. |
| Most likely to cause retinoid reactions | The retinoid reaction is less with Retinaldehyde. | The retinoid reaction is less with retinol. |
What else can be done for anti-ageing?
Anti-ageing can be achieved by 3 fold approach:
Protecting your skin from sun and lifestyle damage
Preserving the natural skin barrier
Rejuvenating the lost collagen and elastin
We have discussed this holistic approach to keeping your skin young and radiant in this article Anti-ageing: 3-month skincare routine recommended by dermatologist