Baby genital care- know from a dermatologist mother
September 7, 2021
2021-09-07 6:10
Baby genital care- know from a dermatologist mother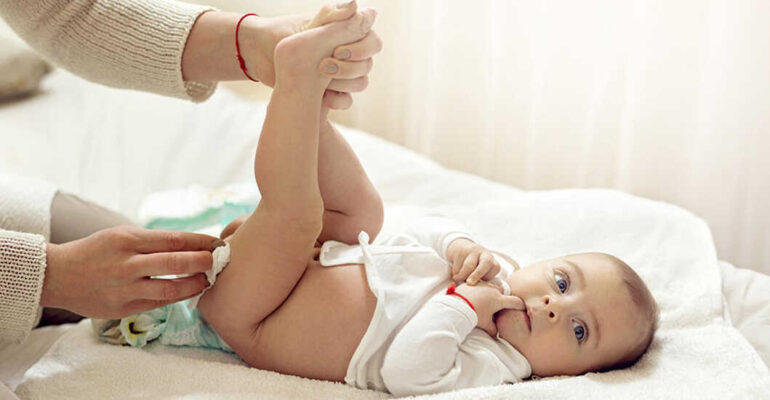 Baby genital care- know from a dermatologist mother
Baby genital skin care becomes very important in the case of little ones because of their inability to take care of their genitals themselves, coupled with the inability to perceive or express the concerns of this area. Knowing your child's needs becomes critical, during this stage, and this article helps you in doing the same.
How to take care of the genital area of the baby?
The skin care is essentially the same as highlighted in the article on care of diaper area. But few points that need emphasis are as follow:
While cleaning the genital area always wipe from front to back; this would prevent contamination of your child's vagina or penis with faecal matter containing germs from the anus.
Always clean the creases and folds meticulously; this can be tricky in the case of girls especially when they soil their vagina. In this case, gently retract the labial folds and clean the area with cotton dipped in lukewarm water moving your hand from front to back or top to bottom.
Avoid antiseptics, perfumed cleansers and wipes that contain alcohol or preservatives. Cleaning with lukewarm water and unscented baby liquid cleanser is enough.
Avoid dipping your child in the soapy water, in the tub for a long time to prevent irritation or dryness of genital skin. You can keep the cleaning part to the end and rinse the genital area generously with water to remove all the lather.
Always pat dry after cleaning and leave this area open for air dry before you put the diapers.
How to take care of genitals of my daughter?
A newborn girl child might bleed a bit from the vagina as a sign of withdrawal from the maternal hormones she was exposed to, inside the womb. Also, there may be a small amount of white discharge from the vagina which is normal. So, do not attempt to clean her vagina from inside as this can rupture the hymn and can be painful for your little girl.  You should seek an expert opinion if:
Bleeding is profuse or does not stop in 2-3 days or occurs beyond first two weeks of life.
Vaginal discharge changes in colour or consistency has foul smell or increases in amount.
Vagina or vulval skin is turning red or even white.
Your little girl scratches the genitals excessively or cries when you touch her down.
She has discomfort while passing urine.
Related Topic: How To Treat Sweat Rash, Heat Rash Or Prickly Heat: A Simple Guide From Dermatologist
How to take care of genitals of my son?
The foreskin of your baby boy is usually fused, and any undue force should not be applied to push it back. The foreskin usually separates by the age of 2-3 years. Also, some degree of erection of the penis is a normal phenomenon in boys. You should seek an expert opinion if:
The foreskin does not separate beyond three years of age.
The foreskin or penis is red or has raw areas.
Your boy is unable to pass urine despite all efforts, or if the urinary stream is getting thinner, this indicated narrowing of the opening through which urine is passed.
If your boy cries on passing urine or complains of discomfort, paediatrician opinion is warranted to rule out infection.
Related Topic: How To Treat Diaper Rash Or Nappy Rash- Know From Dermatologist Mother