Skin Care Routine- Dermatologist recommended
September 1, 2021
2021-09-01 8:29
Skin Care Routine- Dermatologist recommended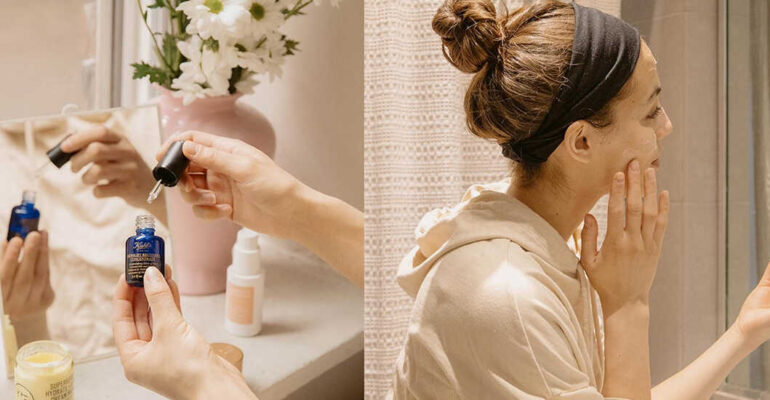 Skin Care Routine- Dermatologist recommended
"Doctor, I have enough time for my skin, but my son does not have any time, what kind of skin care routine he should follow?"
Skin care routine can be tailored not only based on skin type and concerns but also based on time, effort and money you wish to invest on your skin as detailed in this article.
Basic Skin Care Regime
Basic skin care routine is recommended for those who do not use any specific skin care products on your face. Instead of using soap, switch to face wash that matches your skin type, using our product finder tool. Make sure you use face wash twice a day. 
Advanced Skin Care Regime
Advanced skin care regime  is recommended for those, who can spend 5-10 minutes twice daily. It involves 3 steps: Cleansing, Toning and Moisturising.
CLEANSING: The purpose of face wash is cleaning dirt, pollutants, oils and dead skin cells from your skin. In general, a face wash that produces less foam is better because it either contains less amount of surfactants or skin friendly surfactants. Bar soaps should be avoided on the face, as their alkaline pH does not match acidic pH of the skin. For more details read, Face wash-how to choose?
TONING: Toning is NOT necessary because most toner remove natural moisturising factors. Instead you can spray rose water and massage it gently into your to hydrate and soothe your skin.
MOISTURISER: You should use:

Sunscreen in morning: Sun exposure leads to dark spots and patches on pigmented skin, redness of face in sensitive skin, oil secretion in oily skin, dryness in dry skin and wrinkles in all skin types. Thus, sunscreens should be used at least 30 minutes going out in sun. For more details read, Sunscreen-FAQs!
Night cream at night: The night is an ideal time to replenish moisturising factors and to put potent skin-lightening/anti-acne/anti-wrinkle ingredients.   Pigmented skin type should look for skin lightening ingredients in their night creams while sensitive skin types need anti-inflammatory ingredients. For details read, Night cream-how to choose?
I have explained the correct method of washing the face and the sequence of using skin care products in the video given below:
Expert Skin Care Regime
In addition to CTM regime explained above, you can pamper your skin once or twice a week by scrubbing your face gently followed by application of face pack or a sheet mask.
SCRUB: With increasing age, the cell cycle shortens, and dead cells are retained on the surface of skin giving a dull and patchy look. Exfoliation removes these dead cells to give an even-toned look. This can be achieved by scrubbing that removes dead outermost layer physically or by chemical peels done by a Dermatologist. For more details, read our blog: Exfoliate- your dead skin away! 
FACE PACK: Face packs are helpful because a larger amount of ingredients remain in contact for a longer time with your skin.  Also, a temporary firming effect is desirable. Buying the right kind of face pack that will suit your skin is critical. For example, you need moisturising face pack for dry skin while mud-based drying face packs are apt for oily skin. For details read our blog: Face pack-Which one, when and How?
I don't recommend elaborate facial done at beauty parlour that involve lot of massaging because it can lead to sagging of skin. Instead, you can take medi-facial at dermatologist clinic or scrub and put face pack at home.